The Subscription Series
is an opportunity to invest in unique one of a kind prints created by Maureen Delaney. This is a great way to start collecting original artwork or to add to your existing collection. By subscribing to this series, members will receive four unique works per year on a quarterly basis. A total of 20 subscriptions are available and once filled the subscription series will be closed until the following year. You may join the subscription series at any time of year and will receive prints from the prior quarters of that subscription year. Every year the focus of the subscription series will vary depending on subject matter and technique. The focus of this year's subscription series will be lumen prints. All prints are 8"x10." Lumen printing is a form of photogram printing where a uniquely beautiful color print can be made from exposing materials in direct contact with black-and-white photographic paper under UV light such as the sun. "Lumen" is understood as the projection of light radiating from one direct source (i.e., sunlight, or UV light). These original prints are one-of-a-kind, printed-out, silver-gelatin prints. Printed-out simply means the development stage occurs during exposure, and the only subsequent step is fixing the image in a fixer solution, thus keeping materials and process steps to a minimum.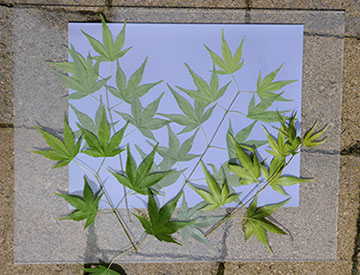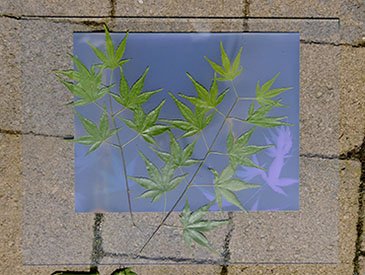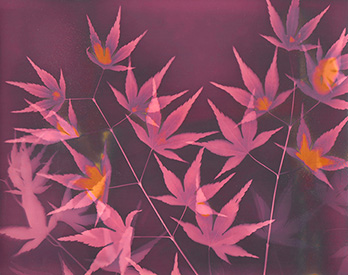 Initial lumen photogram, lumen print with elements removed during exposure, final lumen print after fixed. These image are a sample of the lumen printing process and not included in this subscription series.
Don't miss this great opportunity to add some lumen prints to your art collection! $300 per year for one lumen print each quarter (4 total).
Copyright © Maureen Delaney