Altered Narratives: 19th Century Techniques Merge with 21st Century Visions
explores how historical photographic methods are being used today by contemporary photographers. Deemed "alternative processes," these techniques have grown in popularity in recent years as photographers seek out the satisfaction which comes from the hands-on approach of crafting a photograph from start to finish. In a world of digital technology that creates limitless and effortless photography, these artists –
Christine Eadie, David N. Hyman, Diana Bloomfield, Doug Ethridge, Heidi Kirkpatrick, Karen A. Vournakis, Matt Larson, Maureen Delaney, Rebecca Sexton Larson, Sandy King, Bill Vaccaro
, and
Kenneth Jackson
– choose to create their vision using antiquated methods, which bring a distinctive style to their art. Incorporating techniques such as tintype, palladium, gum bichromate, and ziatypes into their contemporary work not only involves skill and expertise, but also displays a rare talent for combining the new with the old.
If you are in the area stop by the opening Friday, March 18 from 5 to 7 p.m. The show runs from March 19 through May 1, 2016.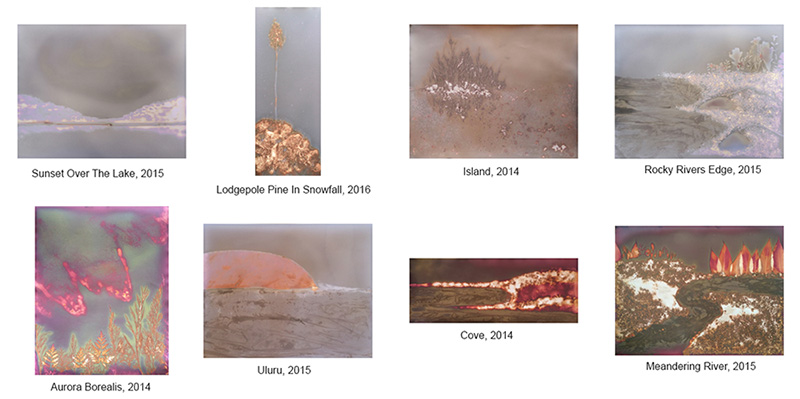 ---
---
---
Lumen printing is just one small niche in the larger world of Alternative Photographic Processes, so to have a whole show dedicated to the lumen process is amazing!!! Thanks Amanda Smith at A. Smith Gallery for hosting such a wonderful show. It's great to see how everyone interprets one technique in vastly different ways. And thanks to Vicki Richardson Reed for selecting Treeline to be incorporated in this great show. If you happen to be in Johnson City, TX check out the show which runs from March 11 to May 1st, 2016.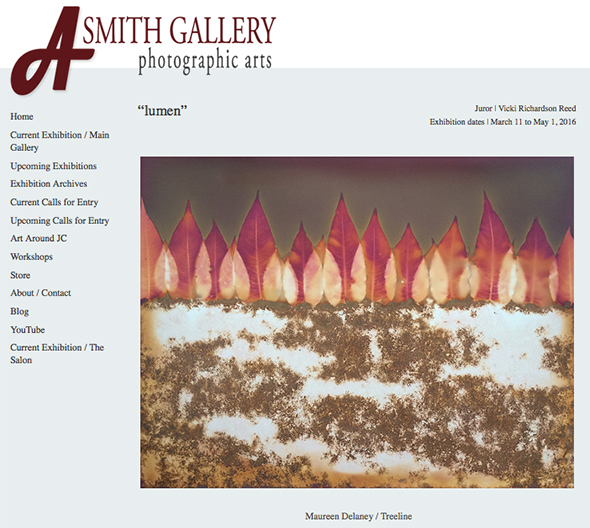 ---
---
---
I am honored to be included in Art Intersection's Light Sensitive Show for the second year in a row! Thanks juror Susan Burnstine for selecting Waterfall. You can see my print along with some other amazing alternative process photography during the months of March and April in Gilbert, Arizona.
---
---
---
For those of you in the Portland area you can catch one of my old platinum/palladium prints at the MAC member show which is up during the whole month of March. Opening is Thursday, March 3rd from 6-7pm. Hope to see you there!
---
---
---
I am very excited to have on of my Lumen Landscape prints, Cove, chosen as an honorable mention print by Christina Z. Anderson in the InPrint-Is show. It will be featured on their online gallery as well as in the printed catalog book of the show.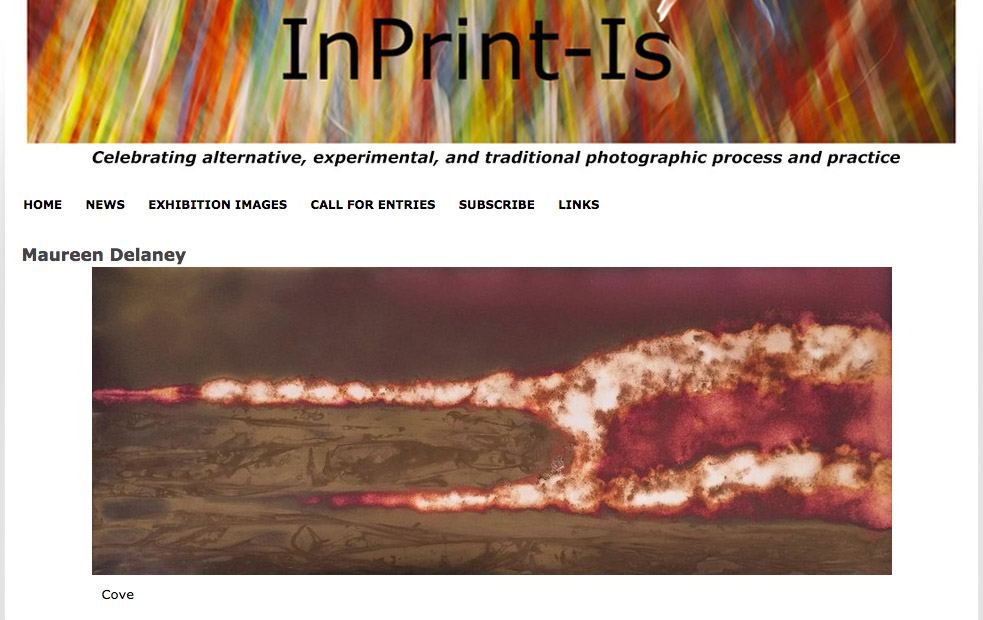 ---
---
---
April is Portland's Photo Month! So much exciting work to see. If you happen to be along the coast stop by Lightbox Photographic Gallery in Astoria to view PDX40. The show was juried by Blue Mitchell, founding editor of the magazine Diffusion: Unconventional Photography, and is a great representation of the amazing photographic work being produced in Portland. You can also see one of my Lumen Landscape prints, River III in the show!
---
---
---
If you are in the Portland area in March you can view another Lumen Landscape print, Growth, at the MAC member show in SW Portland.
---
---
---
In March you will be able to view another Lumen Landscape print. Bamboo was chosen to be part of the Art Intersection Light Sensitive juried show by Robert Hirsch in Gilbert, Arizona.
---
---
---
This month you can view works from my Natural Elements series at Perkinson Art Gallery at Millikin University in Decatur, IL
Perkinson Art Gallery – Alternative Processes, works by Maureen Delaney, Jonah Calinawan and Jason Lazarus
January 20 – February 26, 2015

Johnny Powers of Millikin University has put together a fantastic show of three artists working in self-portraiture utilizing historic photographic processes to fulfill their vision. My Natural Elements series features platinum/palladium prints while Jonah Calinawan's A Million Suns features cyanotype prints and Jason Lazarus's Stories Fading Fast series features Van Dyke brown prints. The work blends together beautifully both visually and intellectually and will make for a wonderful show.
Opening reception, Thursday, January 29, 2015, 5-7:00 pm – Perkinson Gallery
12 noon – 5 p.m., Monday – Friday, Kirkland Fine Arts Center
Free and open to the public
Perkinson Art Gallery Website: http://www.millikin.edu/art

---
---
---
I am honored to have one of my Lumen Landscape prints, Aurora Borealis, selected as part of the Plates to Pixels LANDSCAPE show juried by Chris Bennett. To view the full exhibit visit the online gallery.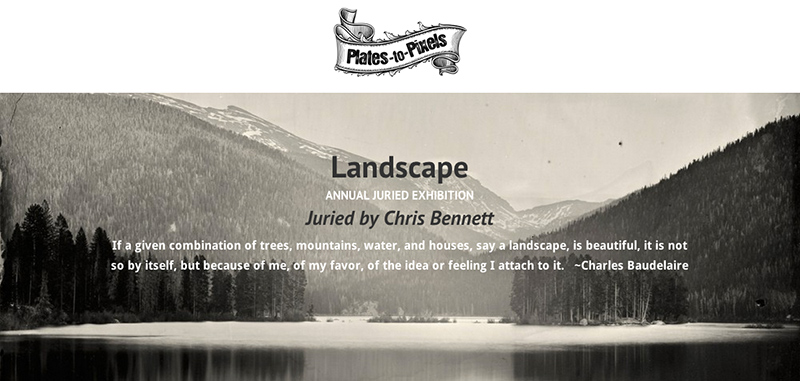 ---
---
---
The October, 2014 issue of The Hand Magazine will feature one of my lumen prints, Aurora Borealis! Check out their website to purchase the Magazine and to view the many amazing artists that are featured in the October issue.
Copyright © Maureen Delaney